THE DT6 VIBRATION & PHASE ANALYZER
GIVING YOU THE MOST COMPLETE PICTURE
The DT6 vibration analysis provides all the relevant perspectives of Time, Frequency, and Phase in high resolution, unrestricted, and easy to use ways. Frequency plots always contain the full range of the sensors at resolutions beyond 2 RPM. See the whole picture in the Time domain and easily hone in on particular key frequency relationships with easy to use unique filtering. Most importantly, include the Power of Phase every time with no additional effort.
WHY IS PHASE SO IMPORTANT?
Time, Frequency, and Phase all have their unique and distinctively different perspectives. When attempting to determine the root causes of rotating machinery vibration, most analysts rely on spectrum peak pattern comparisons. Yet many don't realize that the spectrum amplitudes can be misleading, with no way to know when it is. This is due to the machine's current vector composition at a specific frequency, like the 1x RPM. Only Phase can reveal the additional insights necessary for proper analysis – insights that Time and Frequency simply cannot provide. The only way to have a complete picture is to have all three perspectives at your fingertips.
FAST AND EASY
The DT6 is the fastest handheld vibration analysis system available today. One button acquisition of 6 channels of raw phase synchronized data makes collection a snap. It eliminates the need for time-consuming, additional tools (like strobe lights, optical tape, optical pickups etc.) to get complete phase data. Further, it simplifies the analysis process by not only populating the phase "balloon diagram" for you, but it then highlights the key relationships to consider related to both phase and amplitude.
INTELLIGENT SUGGESTIONS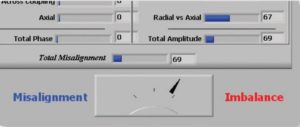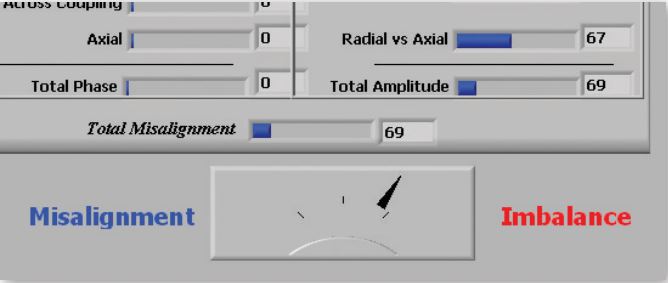 Because typical vibration analysts do not use phase analysis very often, the rules can be complex and difficult to remember, leading many to be less confident in applying them. That's why DT6 goes one step further to apply a "point system" to the detected relationships for each of the rules. It even includes a simple meter reading to indicate the root cause of either Unbalance or Misalignment.
New Features Added Weekly! First 2 Years of Updates & Support are COMPLETELY FREE!
Say goodbye to expensive service contracts that provide almost no service. The DT6 Team is small and dedicated to the project. We have been adding functionality, creating custom modules, and tweaking existing ones all to make sure our customers get exactly what they need, every single time.
Use the links below to continue learning what makes the DT6 so unique & powerful