Summary
This unique training offering provides powerful hands on training with the flexibility and low cost of remaining onsite. Utilizing state of the art remote conferencing, students will participate in live remote training for only half the day, allowing them to continue to keep up with their other daily duties. Further, participants will receive a complete vibration instrument with which to take real readings on their own equipment and apply the insights gained throughout the course.
Level 1 with Certification
Live course, remote by web conferencing. All sessions are recorded for review before the certification exam.
Eight half days. Digest and develop a deeper understanding over time.
Includes tablet-based vibration instrument DT6 for one month for hands on practice using machines in your own plant
Develop and re-enforce signal processing concepts with powerful Vibration Simulator software.
US $ 1495.00 for course, $200 fee for optional certification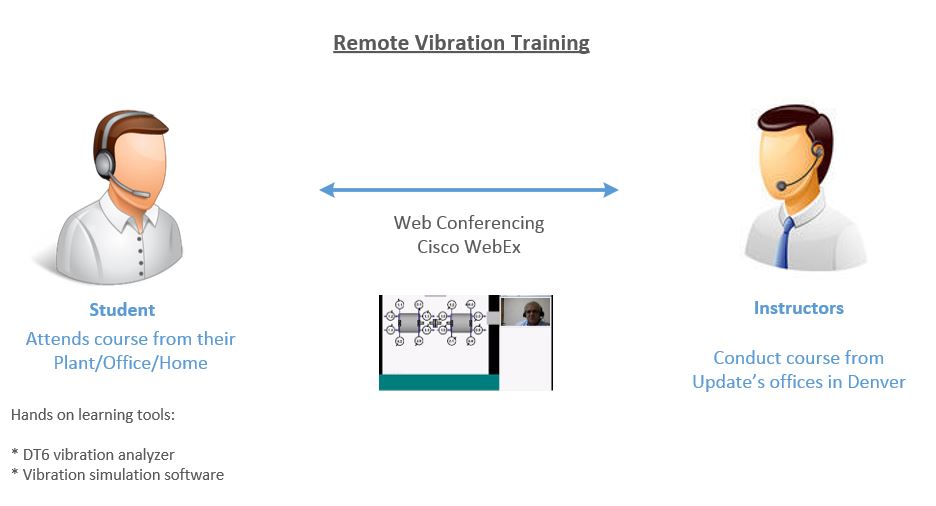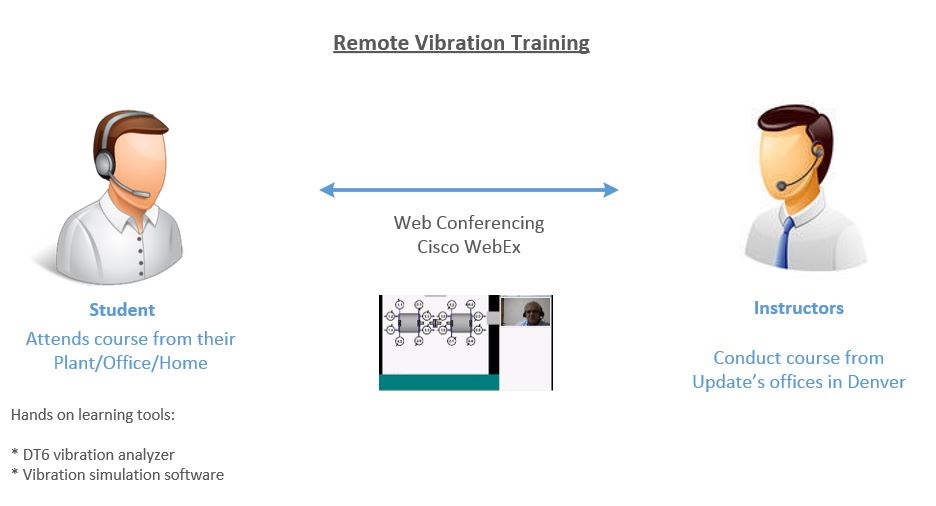 This Course is for
Those who have difficulty traveling
Those who need to be available at their facility during training
Those who want hands on practice of Level 2 concepts
Those who desire to develop their skills through interactive activities, beyond just a compact lecture environment
How the Course works remotely
Students will connect to the instructor's live presentation through any desktop computer with a broadband connection to the remote conferencing service. The student can ask questions by voice or text.
Half day (4 hour) lectures allow participants to maintain their other duties on site, digest and retain the information more effectively over more time while allowing for time to collect real data in the field for further practice/analysis.
Participants will have a Windows tablet preloaded with lecture materials, a powerful signal processing simulator and a complete virtual vibration instrument complete with 2 triaxial sensors.
Students will have access to the vibration instrument and simulation software for a complete month, enabling them to continue to practice and refine their new skills beyond the course presentation.
---